Discussion Starter
•
#1
•
Snowhere and myself decided to head south to New Mexico for Labor Day weekend after managing to secure a shuttle and obtain a suitable map. Specifics of the trip planning can be found here:
http://www.mountainbuzz.com/forums/f12/kayak-ss-labor-day-weekend-45016.html
for anyone interested...
We left Salida at 330 pm Friday and by the time we drove to Santa Fe and met Abe, got my car dropped at Cochiti Reservoir and made it up to Buckman Crossing it was 1130 pm. There wasn't anyone at Buckman that night, but we still didn't feel comfortable camping there so we shoved off under a full moon.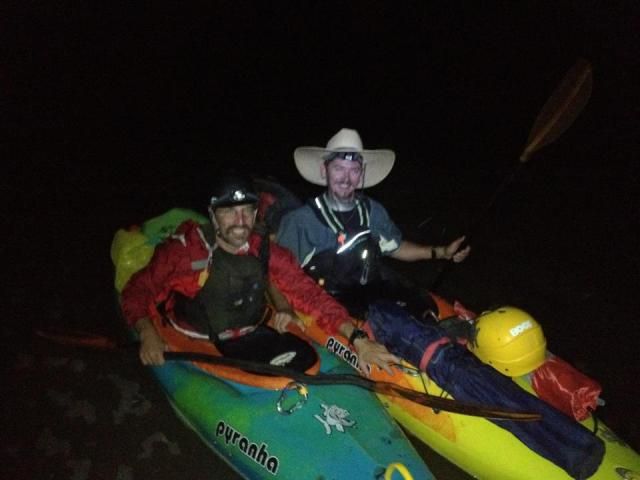 We floated around 2 miles and ran one easy class II rapid before finding a satisfactory campsite river right.
The second day we launched pretty early and got going.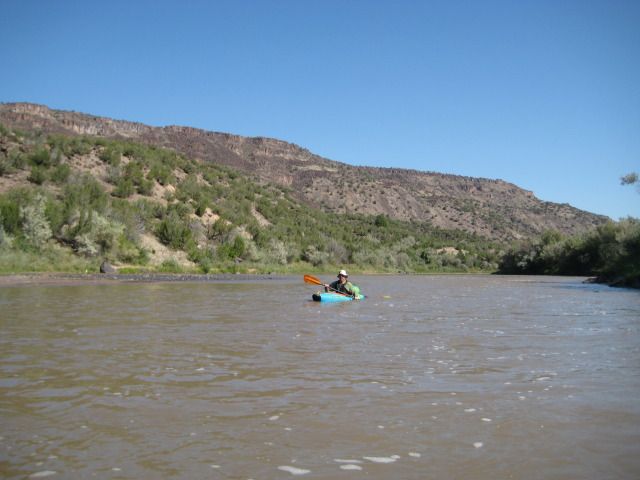 Even though the flow had dropped to the bare bones minimum for a kayak, 400 cfs at the Otowi Bridge, we still had enough to float, and some current....at least at first.
We stopped at the Red Dot trail a couple miles down before it got too hot and hiked up to some petroglyphs:
and a fantastic view of the canyon: