Discussion Starter
•
#1
•
American whitewater raft trailers changed hands around 2-3 yrs. ago? They still use the american whitewater name but also go by Pacific Coast Trailers.
Wish I did my homework.
Last Aug. I bought a trailer from them.
He was nice...until I got trailer home and gave a full inspection.
Sent trailer maker emails and phone calls. Responses were vague, hostile, or avoided.
Mid Sep., Won't answer my calls or emails.
I can only be accused of being a sqeaky wheel.
Here's the facts.
This was the webpage from Pacific coast trailers I was familiar with.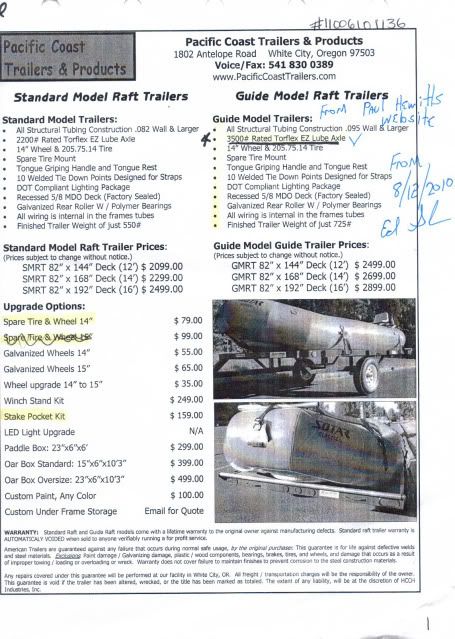 So when he posted this craiglist add w) a reduced price I negotiated with owner over phone.
Notice both those adds state a(Dexter) Torflex axle.
http://i.b5z.net/i/u/1080235/f/Torflex_Information_4-04.pdf
.
This axle was part of the agreement reached on phone.
So after I gave trailer the insp. this is what I found.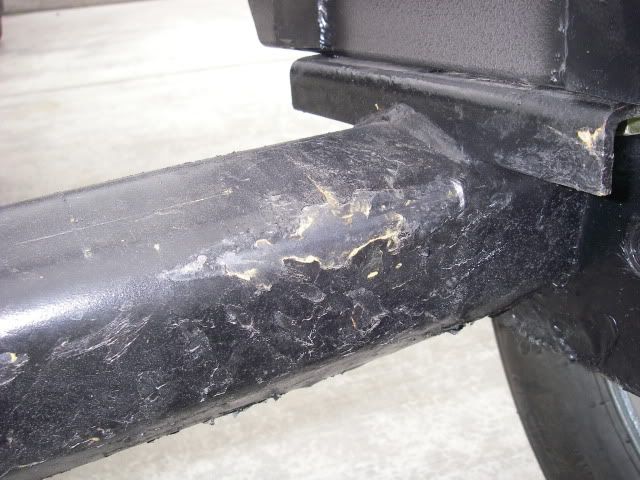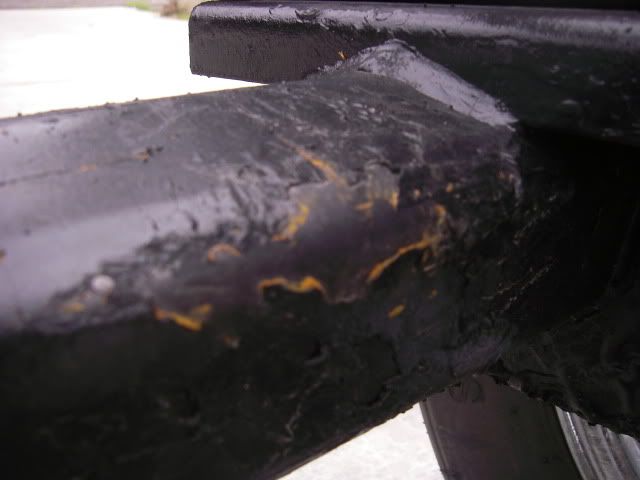 Is that how a new axle should look?
I then contacted Dexter Torflex axles and they told me I should be able to find lot # on axle to do a history search on axle.
Dexter axle info-
http://dexteraxle.com/i/u/1080235/f/20K%20Service%20Manual/Axle_Identification_4-10.pdf
I could not find # so I sent pics of axle to Dexter. I was informed that is was not a Dexter axle but a Al-kober axle.
http://www.al-kousa.com/prod_rubsus.htm
Oh...
I then called Al-kober and they also told me that I should be able to find a lot# in center of axle.
Where the number should've been you can see where somebody sanded off the #.
I asked the general manager of al-kober about this and I was informed that makes the axle void of warranty.
Any guesses why somebody would file off the lot/serial #?
Used axle?
Axle cut in half and then welded back together?
Either one of those concerns me with safety and liability issues...
Here's a photo of sanded off area mid axle.
I also paid around 200.00 dollars for an axle lock and stake pocket kit. I have neither but he still has my money....
Upon instruction from my bank I attempted to recover my money and return trailer through a visa recovery program. It was not the proper venue and all in all not a good experience.
It really sucks to plan and save for years for that raft/trailer and we can't use it as we've been instructed not to use trailer for best chances to recover money and return trailer.
Dealing with american whitewater/pacific coast is the worst business transaction I've ever been involved in.
So it looks like our next step is conferring with a lawyer and then small claims court.
Wish us luck...any advice appreciated.
I would like to see Mountain Buzz have a separate forum that is devoted to all trailers designed to carry all types of floatables from. There's not a lot of info for somebody lacking knowledge about trailers and this site (Gear talk) was the best out there for trailer info.
Sincerely,
Ed Skieens