Discussion Starter
•
#1
•
Pyranha Inazone kayak for sale $200 OBO
8' long 27" wide has good edge for good turning stability.
Read Inazone 230 reviews, find Inazone 230 specs & find where to buy.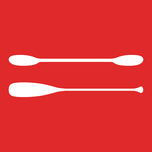 paddling.com
The InaZone rolls easily and is easy to maneuver, with good stability from its planing hull shape.
This is a good boat to start or for an experienced kayaker in moving water.
I just ordered a new boat that I can pack for weekend trips and wanting to sell my old boat.
It is a great boat and I'm sorry to see it go but my shed is getting too crowded.