Discussion Starter
•
#1
•
In the past 7 days I have done 6 backcountry tours above the Denny Creek Trailhead at the closure gate in Cottonwood Pass. Denny Creek is most commonly used to access Mt. Yale, and less commonly Hartenstein Lake.
In past tours I had been eyeballing peak 12,739 a sub-peak on Turner Peak's (13,237) east ridge. It appeared to have a number of attractive bowls, chutes and glades...and I was right.
At this point we have an excellent skin trail stomped in climbing the mountain's southeast ridge. To locate the trail climb the initial 4-5 switchbacks up from the trailhead until you see the sign for the boundary of the Collegiate Peaks Wilderness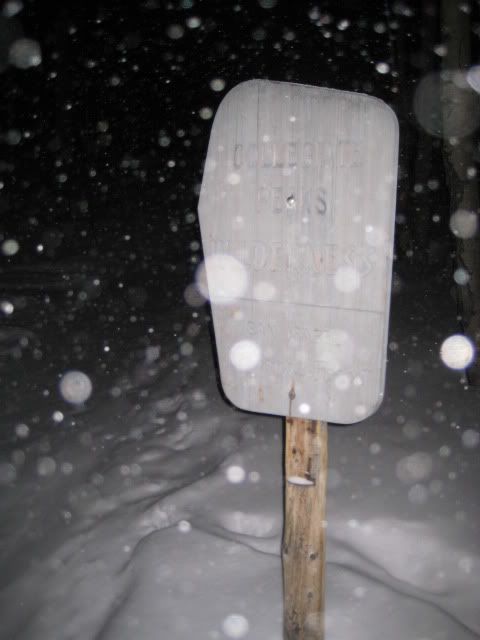 within about 50 feet of passing this sign look for a well worn skin track heading off to your left.
This trail switchbacks up the southeast ridge rather directly, weaving through rock out-crops until you hit the first false summit at 11,265. From here you have a nice 1000' gladed run back to the trailhead.
If you follow the trail up from here you reach the base of the 1st bowl in another 250 vertical'.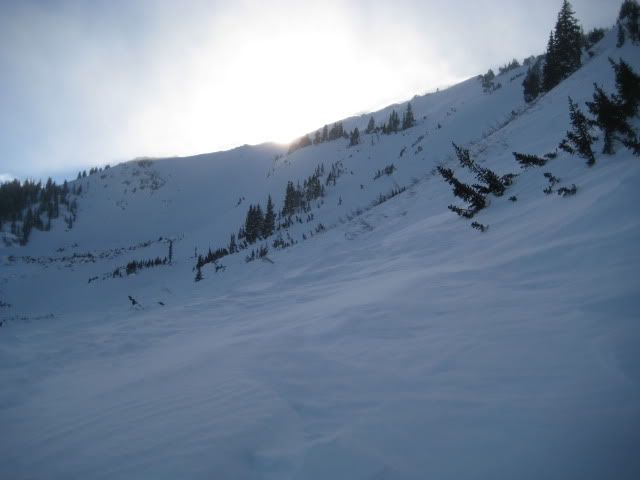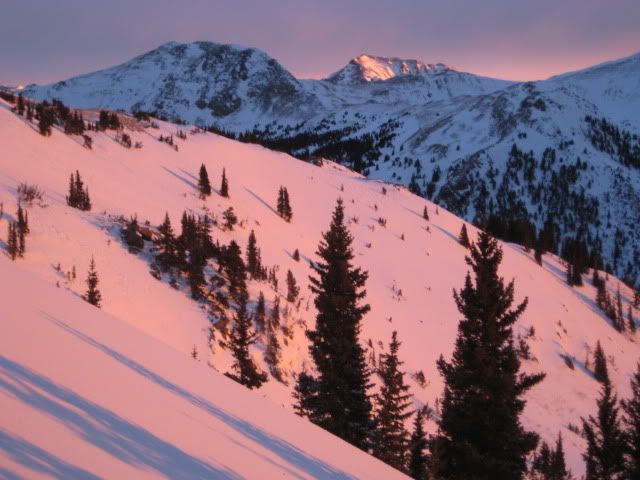 I haven't skied this bowl yet, but the run-out of it leads into a nice chute and some well spaced glades.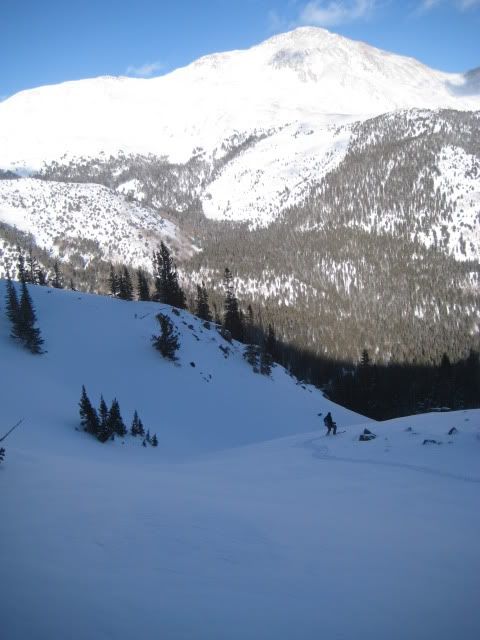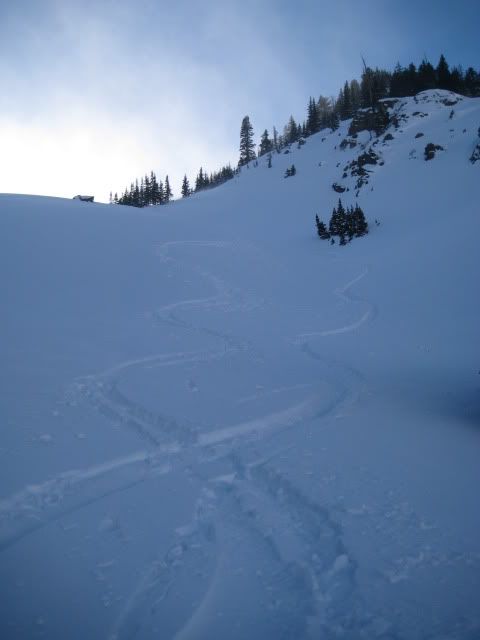 If you climb above the first bowl you get many more options. It isn't too far to the summit.
From the summit you can ski out to the face of the east ridge.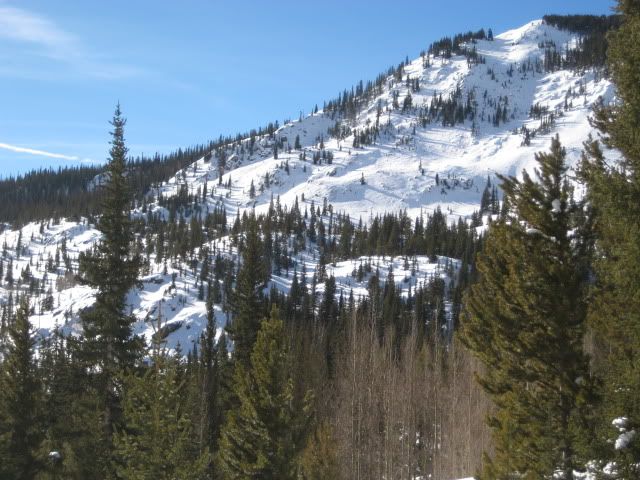 Which offers multiple choices of lines, all quite enjoyable.
Continued below....>