OK, so we got in on Sunday night (June 5th) and checked the i-70 overpass water level. It was 1/2 to 3/4 of my shin high...so about 12-16 inches. The gauge was reading 123-124cfs that night. BLM recommends 24" of water, which would put it above my knees, though I believe that is for kayaks. Though.....probably not...it was still brutal for us in packrafts.
We camped at hidden splendor that night and Monday morning talked to a group that did some canyoneering sunday. One of the group said that they got in on Friday morning with a group of 17 packraft paddlers, when the gauge was around 107 but determined it was too low. They ..would have been right. They said at 123cfs we should try it, so we did.
Tomisch butte pull-in looked like this ->
I said brutal...maybe it was just hard. We were probably floating...60% of the time. The water was normally only ankle deep in many parts. If the river bottom was flat, you can get by with a packraft, but hit any rock and you either had to butt scoot or get out. A lot of the time we were walking...most any "rapids" you had to get out and just walk your raft through it...not enough water to float over anything.
So, sometimes floating, here in the chute where we thought the narrowness would ensure 4 miles of easy floating...but that wasn't really the case..it was only slightly easier than the other 11 miles ->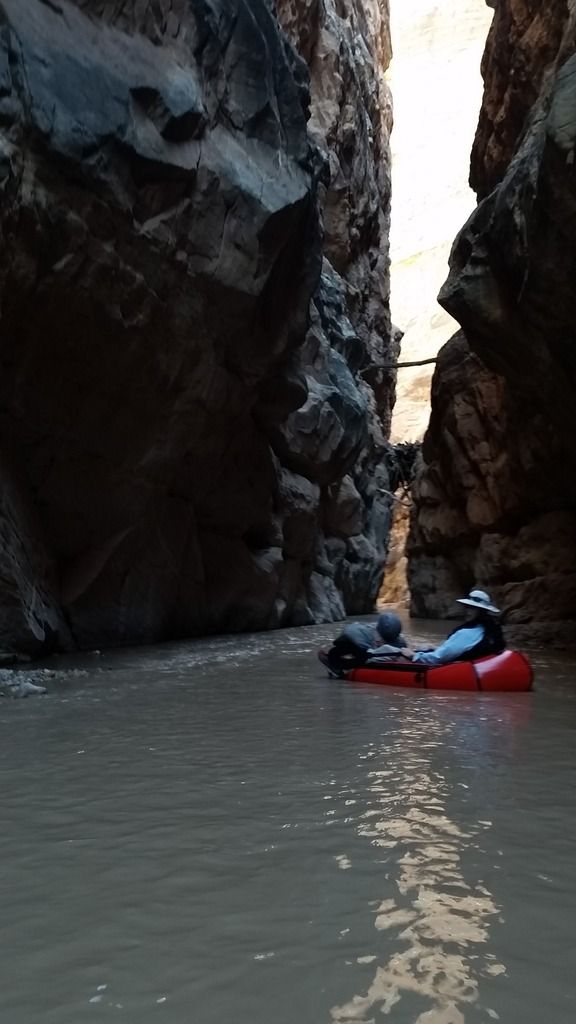 A lot of the time it was walking the boat ->
Or getting creative about trying to get maximum floating by spreading your weight, but still easy enough to get off the boat and walk ->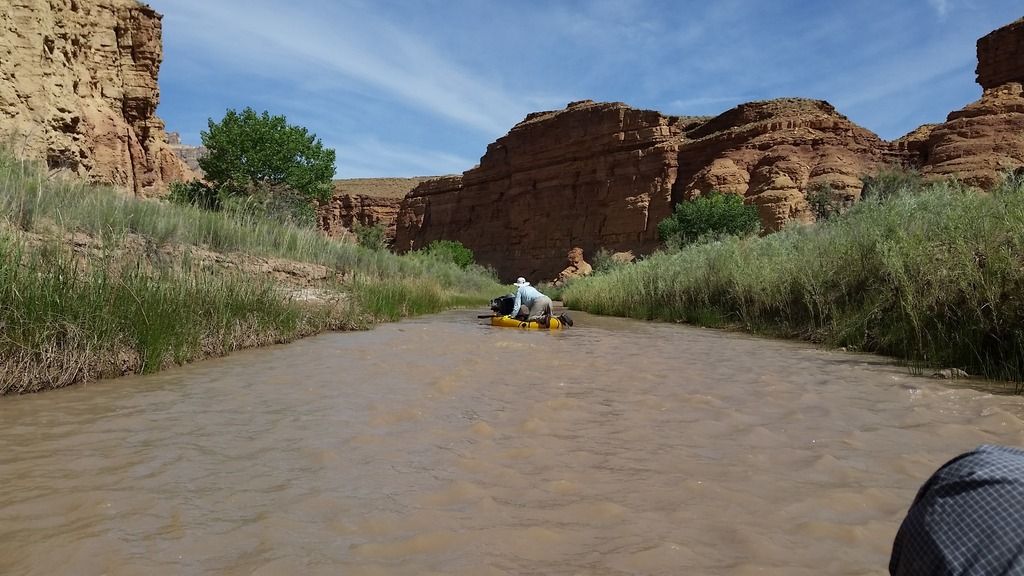 Anyway....we still had a good time. Hard trips don't make bad trips. We weren't rushed...we took a day and a half and camped on the river right after the chute.

I would still say....that 150cfs is probably the minimum to have an easier packraft float.

Right now the gauge is a bit over 130, but I don't think you would have much easier than what we had.

__________________