I was a little bored, so Jackson and I took a road trip down to Red River yesterday to use one of our free days and see a new mountain. Even though they are selling 1/2 price ticket until mid-month, it was not crowded. The tourists all seemed to be from Oklahoma and Texas, and I didn't see many locals other than the few patrolers I talked with.
I would say 90% of the people there stuck to the green groomers. Heck, there was fresh snow right under the chair that no-one was hitting!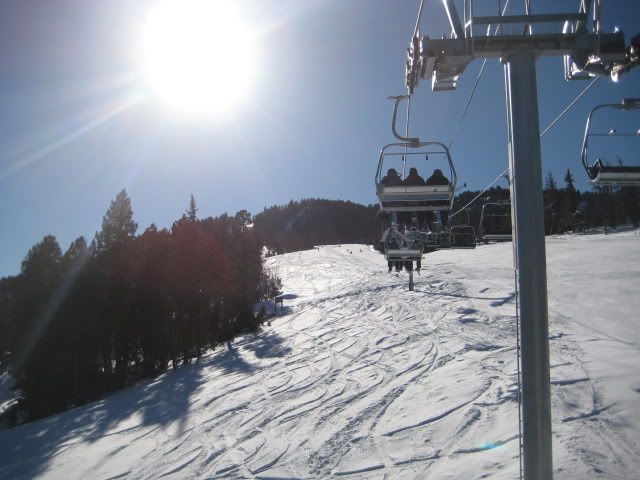 The mountain was surprisingly steep, with lots of decent blues, a handful of good blacks and even a couple double blacks.
IMO the best runs were along a ridge skiers left of the Platinum chair. Cat Skinner, Powder Keg and Bad Medicine were my favorites.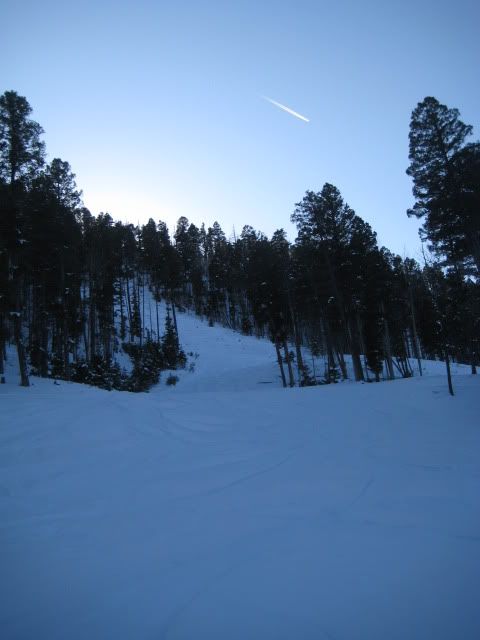 After talking with a patroler I headed out skiers left of Bad Medicine, they don't rope it because ("none of our guests ever go over there") and found some really nice steep trees that would be fantastic with another foot of snow.
I did not see any "huts" anywhere on the mountain.
Stopped in the "Lift House" for lunch and beers. I was less than impressed with the food, especially for the cost....and beer was a little pricey too, $4 a PBR, $5.50 a Blue Moon....
The town itself seemed kinda neat. Although it was obvious with restaurant names like "Shotgun Willie's" and "Texas Red's Steakhouse" who they cater too.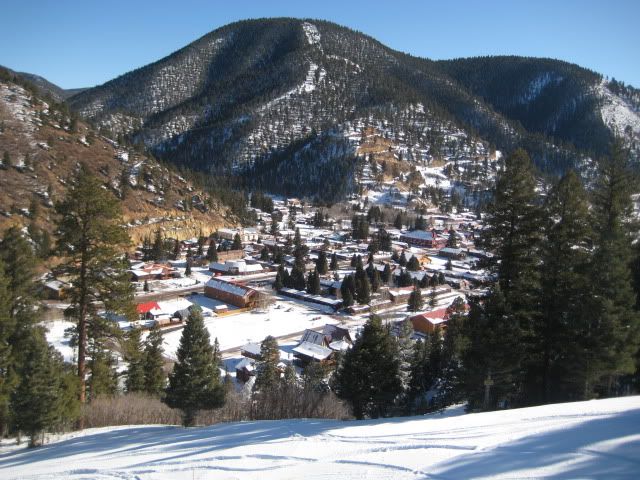 Oh, and I did see a sign on Main St. for the "Rio Rojo Inn", I doubt they would have used the wrong spanish for their businesses' name...

__________________