The only problem I see with the Triton trailer is that it's 7 inches narrower than your boat, It's only a few inches on each side but I'd rather the trailer be wider to protect the boat a little better
. Don't worry about the 10 inch wheels, I have them on mine and they've never been a problem (I do repack my wheel bearings every year though). Check the load range on the tires, Make sure they're C rated or better, It's only a few dollars more for better tires. There should be enough kick in the floor of your boat to have it sit flat on a 8'6" deck, I have a 14' NRS on a deck about as long and it fits OK. I didn't like having that much raft hanging out in space while driving in traffic so I put a box on the tongue and pull the raft forward so only a foot hangs over.
The only problem I ever had towing the trailer with my Subaru was when I was coming down a pass in the snow and the load in the trailer shifted to the rear giving me no tongue weight, the box in front solved that problem.
Not the best picture but you can see it fits.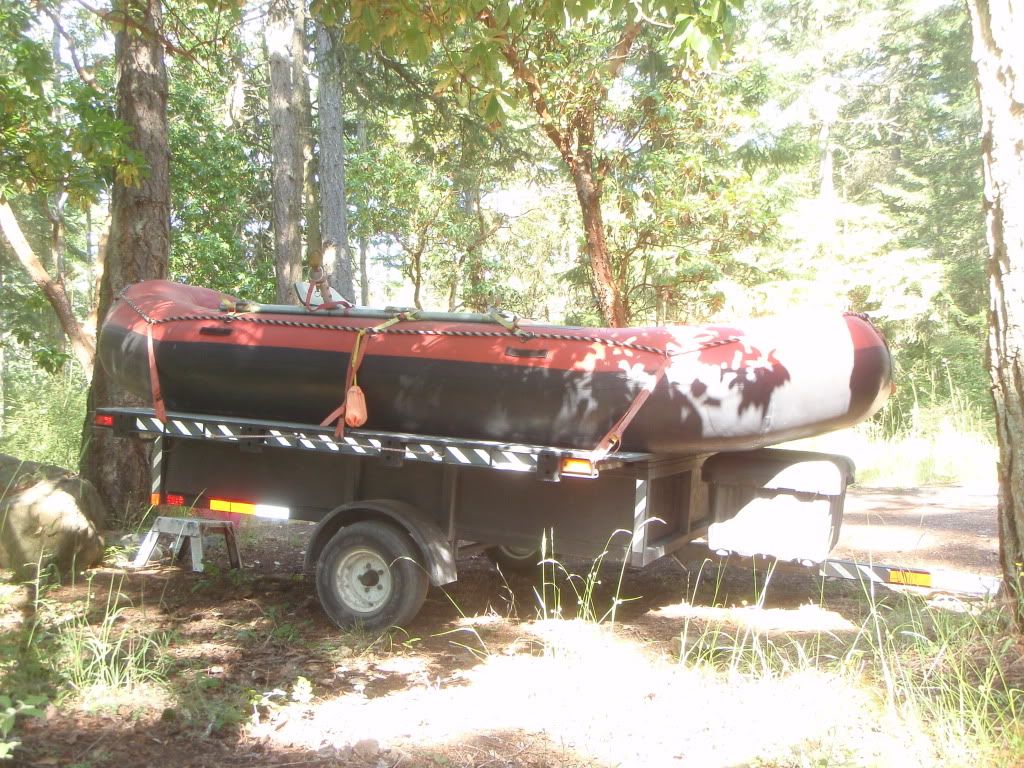 __________________