Quote:
Originally Posted by
Yard Sale
I did talk with Maravia. They suggested buying a new floor. I wasn't sure if that was just standard company sales or if it really is that hard to fix.

I like the idea of throwing another floor in there and just patching it back up. Might see how long I can make it last as is, I don't really run with the floor hard as I'm just cruising from spot to spot and nothing over class III-IV.
IV puts pretty good stress on the floor!
If you think about how a drop stitch floor is made..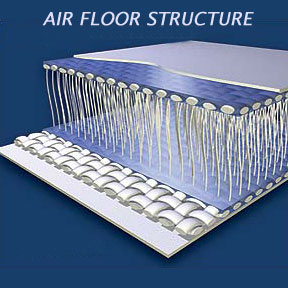 Either the threads have aged and started to tear in your failure area, or the outer cover fabric has delaminated from the drop stitch sheets. Either way, it's not an easy or guarantee-able fix.
Quote:
Originally Posted by
slavetotheflyrod
The Aire Cell floor retrofit is a pretty slick solution but even going D.I.Y. it's going to get up around a thousand bucks pretty quick after you buy the cell, glue, fabric, zipper or some other enclosure and so on. It'd be a sweet floor no doubt, but probably not the huge cash savings it might seem.

True. Even if you save a few hundo, and say, spend $800 vs. a new Maravia floor for $1,000, you're still running a homebrew patch job and an old floor vs. a brand new floor for a few hundred more and only an hour of re-lacing.

If that type of repair were only $300 vs. $1,000, I'd say go for it.

__________________