Thanks for the beta everyone. The trip was great. The biggest downfall was (of course) the temperatures. Driving down Friday afternoon it was 103 in Delta....
Camped on Escalante Creek Friday night, got up dropped gear, ran shuttle and were on the water by 930 am. There were more people then we expected, with at least 8-10 14' rafts rigging at the put-in by 9 am.
There was more current then I expected and the river was mostly bank full. We had small craft (2 kayaks, 2 duckies, 1-17' aluminum canoe and a fish cat) but never had a problem with getting stuck. Winds were not bad, and mostly at our backs.
The first few campsites were so hot we didn't even want to get out of the water.....it was over 100 degrees in the shade.
Found a fantastic campsite on the bend above the mouth of Dominguez Canyon. The tamarisks had been cut back and burned, and we were at the base of a beautiful red rock wall.
Here are a few pictures from the trip:
Leaving our riverside camp first thing in the morning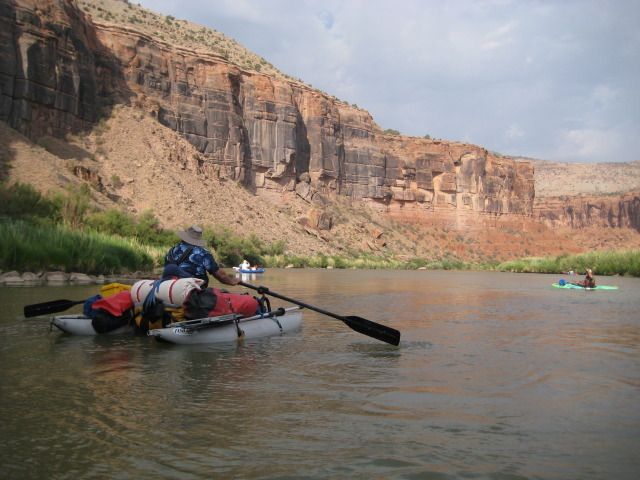 Getting close to Dominguez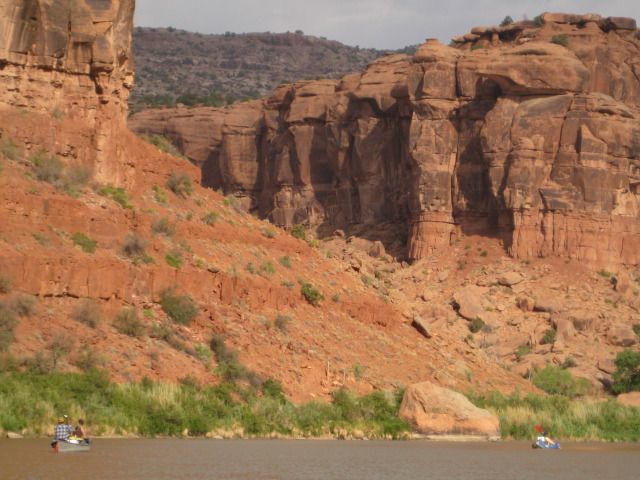 Unfortunately the 100' waterfall was all dried up...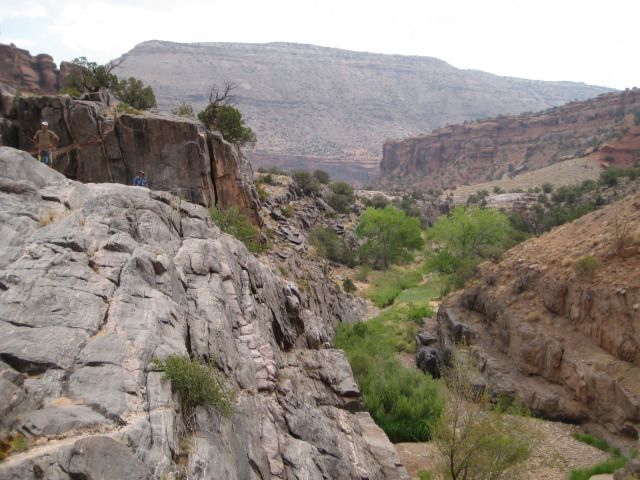 but we did find some pretty awesome petroglyphs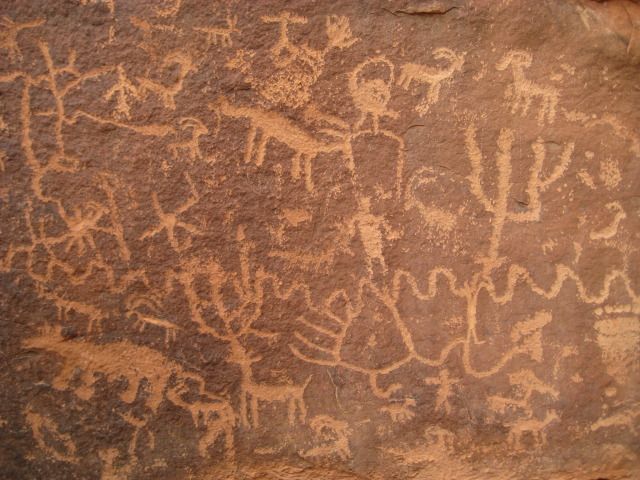 as well as some very friendly collared lizards who like to pose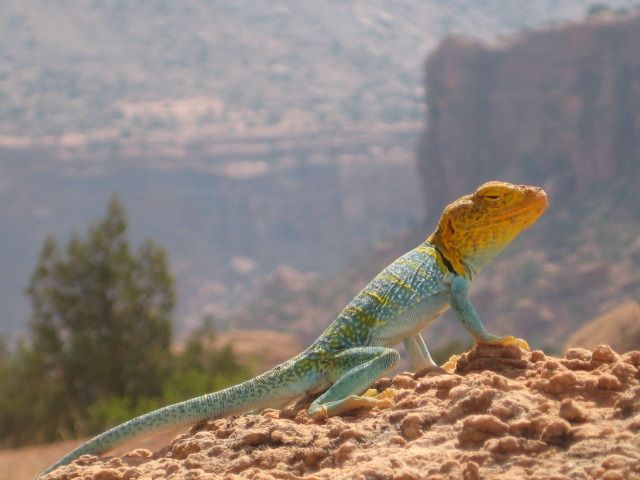 Overall a very fun trip and I am glad I went.

Oh, yeah. The Bridgeport access isn't bad. Probably about a 40-50 ft carry up about 20 ft vertically. The hardest thing about it was remembering to duck when carrying loads back and forth.....I hit my head so hard it knocked me clean on my ass....took a couple minutes to recover.

__________________