Well, it's that time of year when us procrastinators need to fix our boats. While there have been countless threads on different methods of repair, there is still confusion on which method is best. I aim to end the confusion once and for all with this definitive tutorial. In fact, all other threads and posts on the Buzz concerning creekboat repair should be deleted as they are obsolete. The first step in this would be to damage your boat. Go run an already shallow and manky creek at a low level. How about the Rio Pueblo?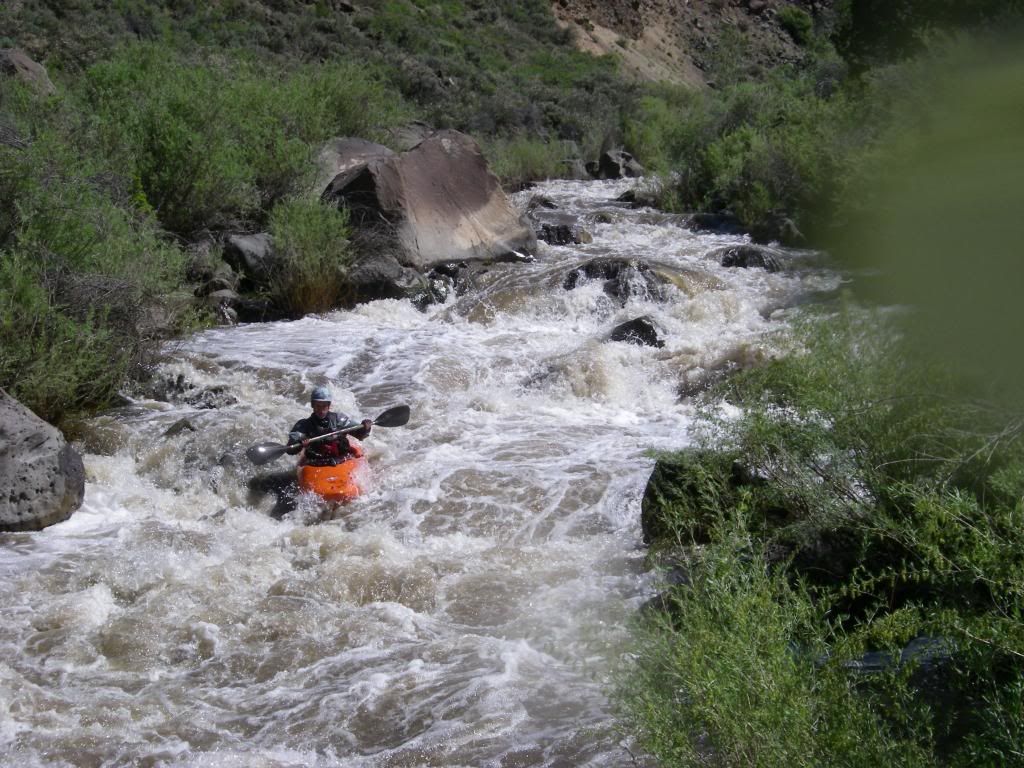 Now you want to pin on a rock with your head underwater to force a swim. Let your boat go on without you and go drink your booty beer.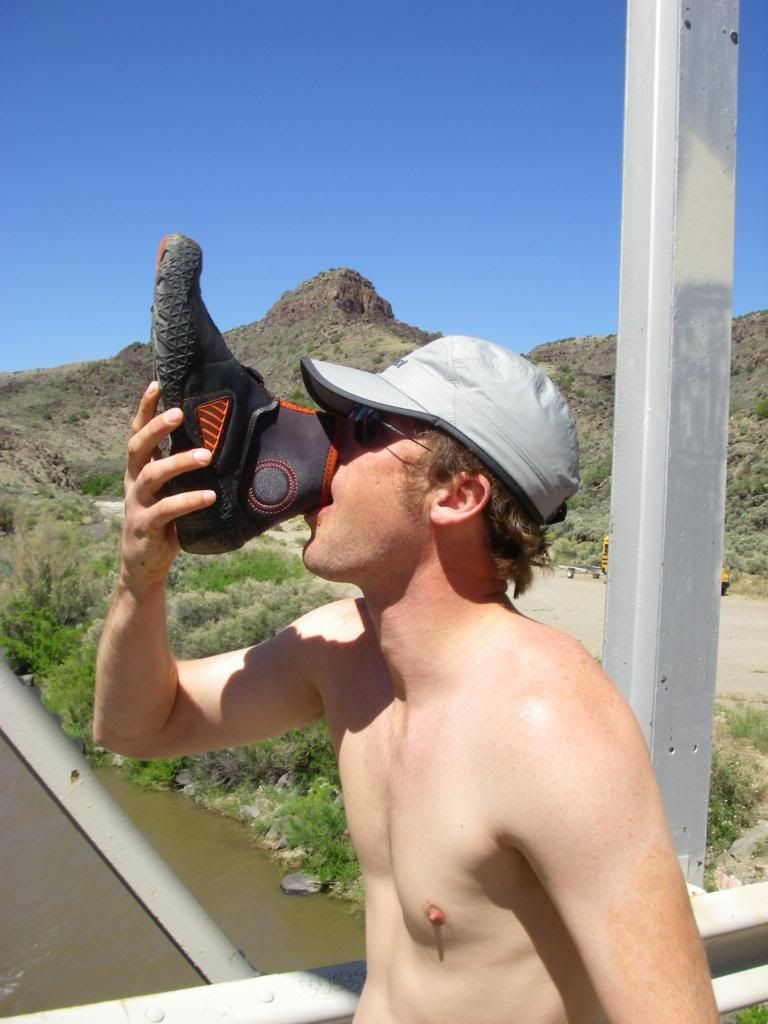 Your boat is now damaged and in need of repair. Start drinking. This will help in the decision making process. Let the sun set, build a fire and begin heating up the plastic.
Manipulate the damaged area with wood.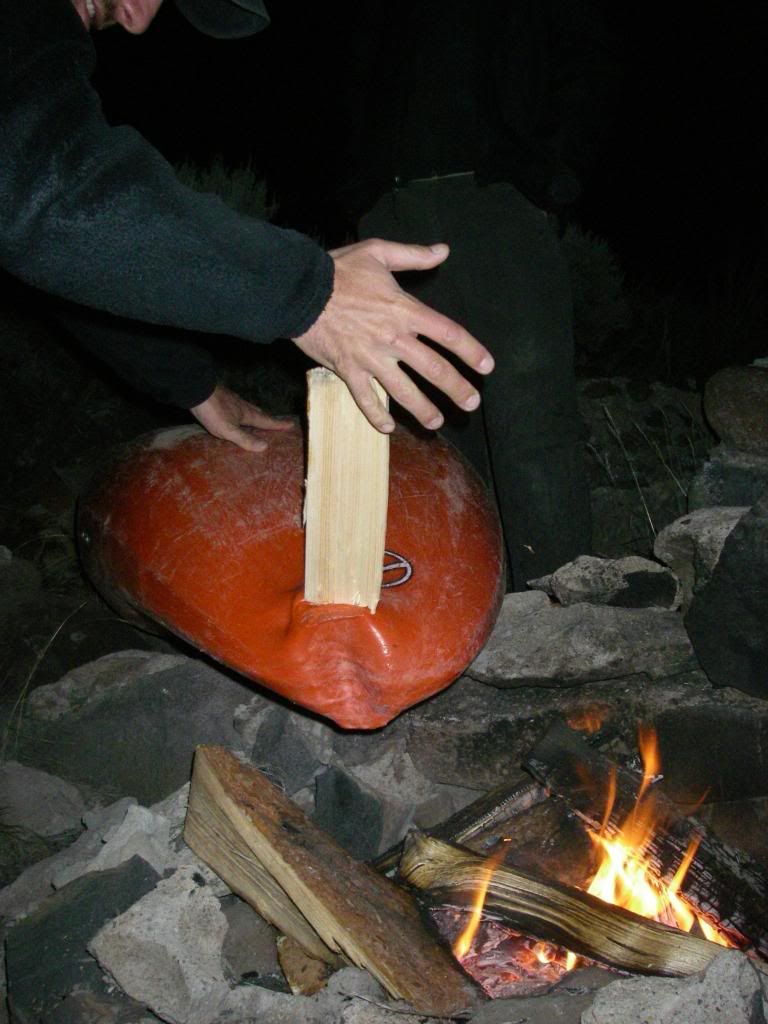 Return to fire.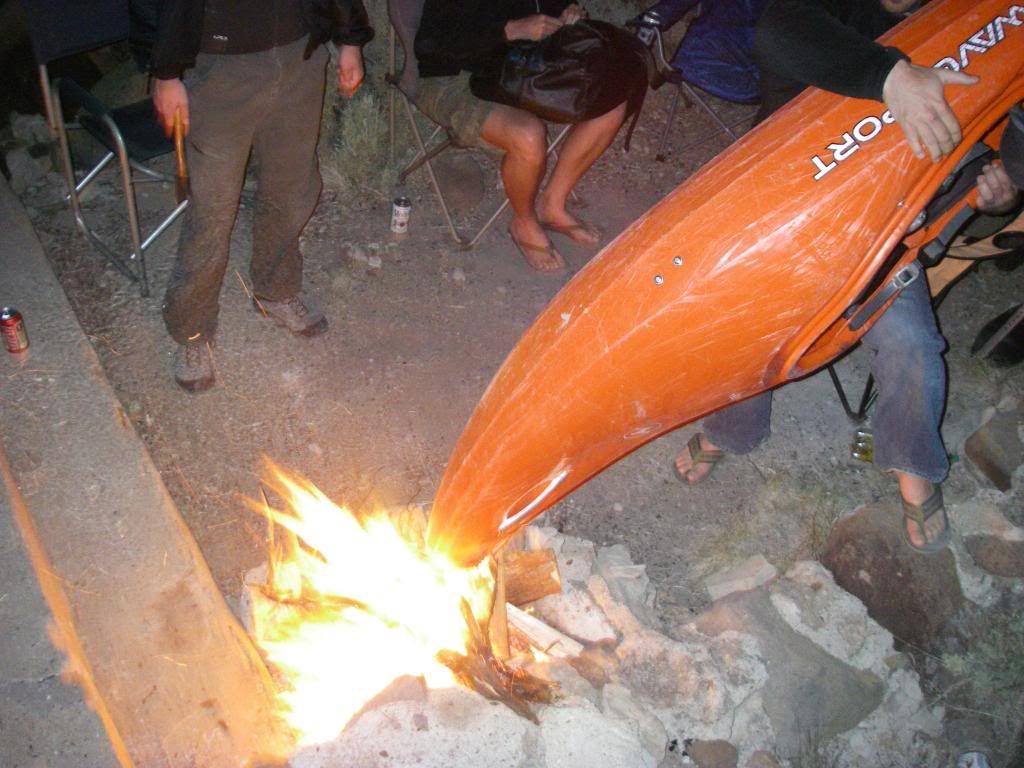 Manipulate the damaged area with hatchet.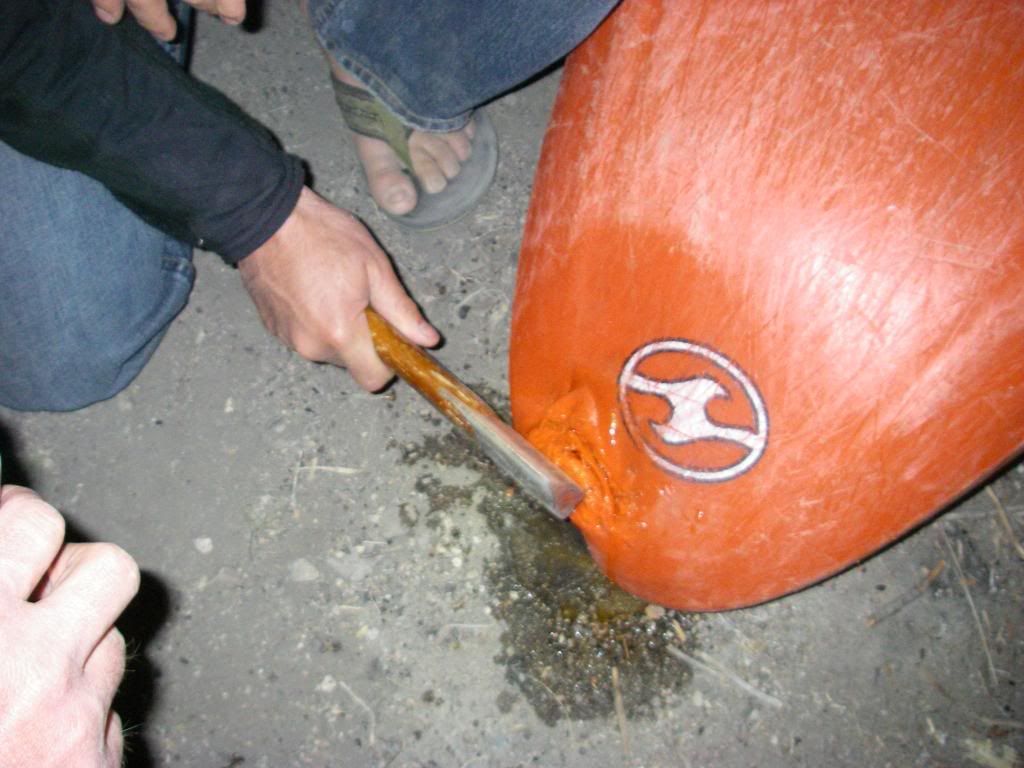 Return to fire.
Cool with beer.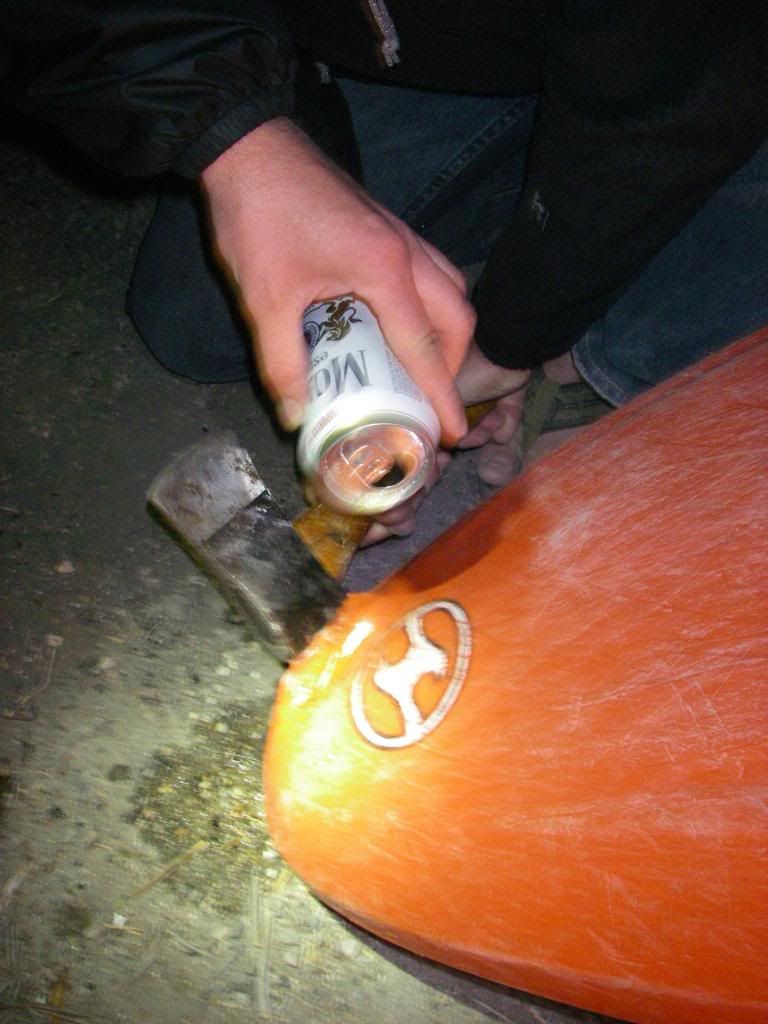 Now wrap the hell out of the damaged area with a bunch of gorilla tape and go test out your handiwork on a stretch of water that doesn't have much rocks, like the Lower Box.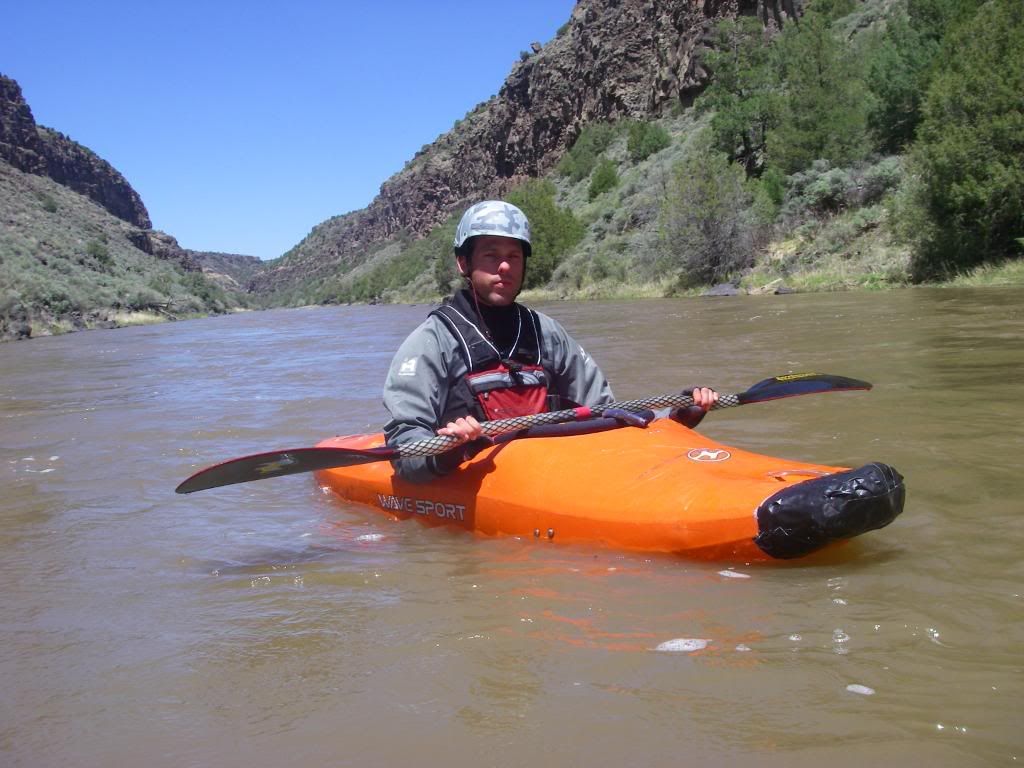 Congratulations, it worked! Now, can an admin please make this a sticky?

__________________