Went fishing up towards Riggins this weekend and on way back shot a few pics of NF Payette. running 6k to 8k---3 inches of rain last week made a big difference.
Tough fishing on the Little Salmon just upstream from Riggins. Running high, around 3 or 4k. Hard to fish in a class III but my buddy did manage to catch a nice one----around 12 lbs
Spillway in town of cascade--that rooster tail is probably 3 or 4 stories high---this is where the water is coming from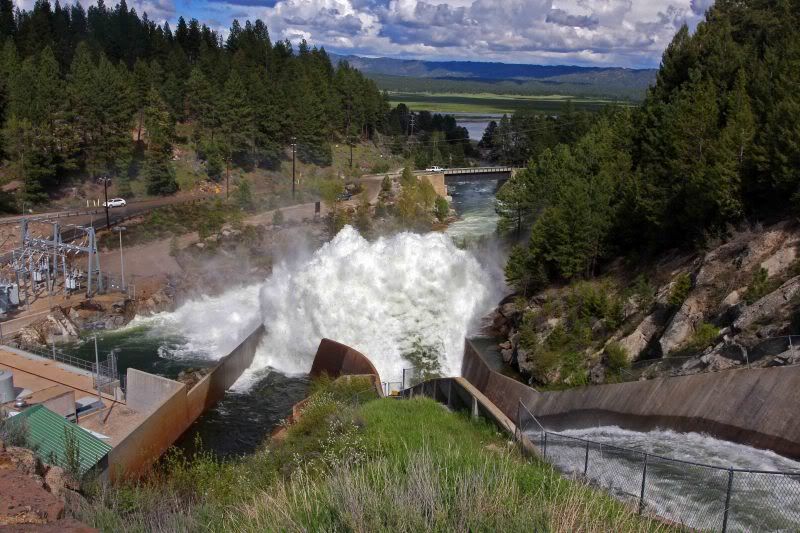 these photos were taking at road level way above river level. River banks were steep and one slip and it'd be over.
I'd say the river was running 10-15 mph and 6 to 8k.
Taking the hit
1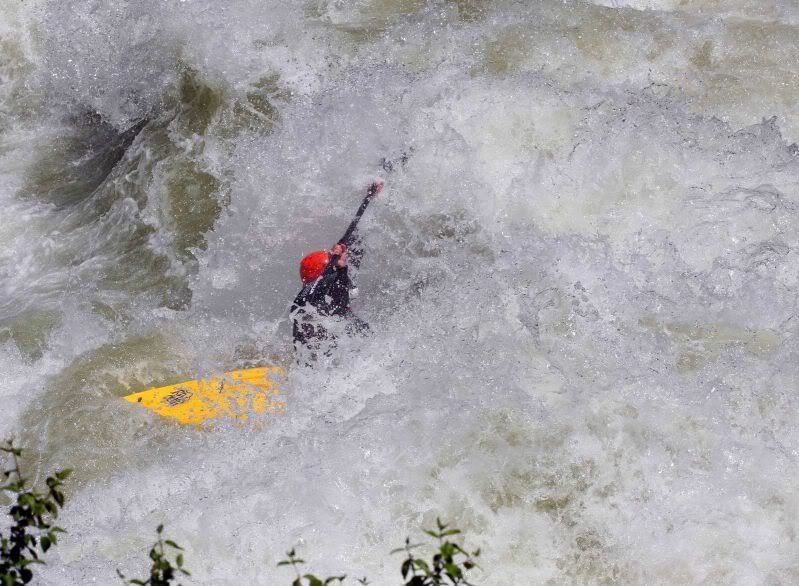 2 Buried
3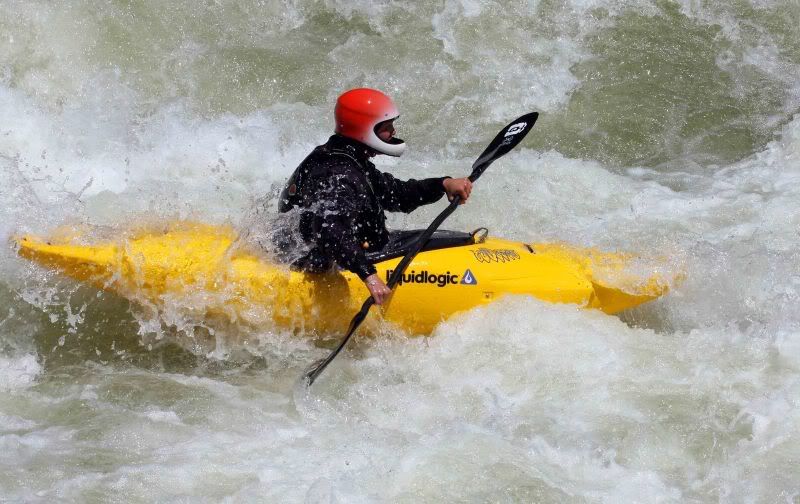 4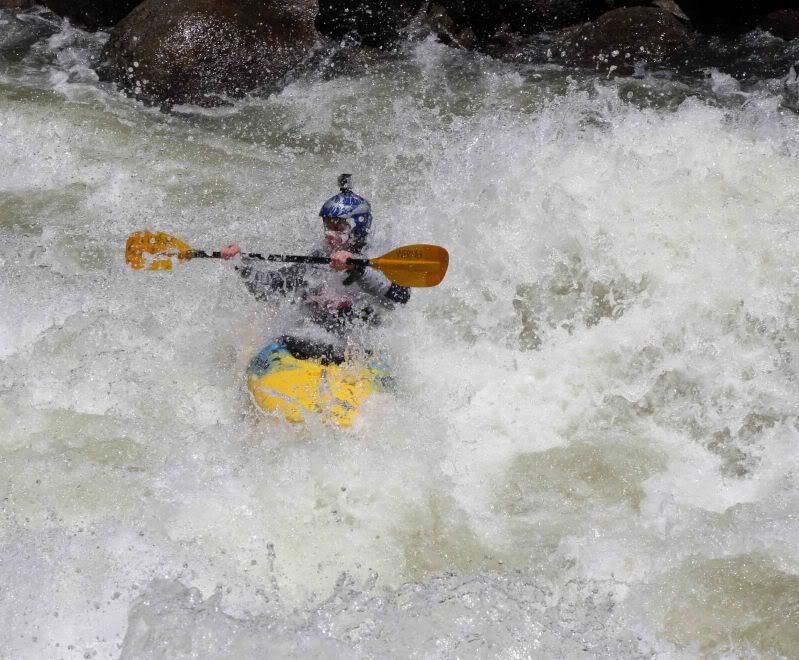 5[IMG]http://i73.photobucket.com/albums/i226/Sidn
6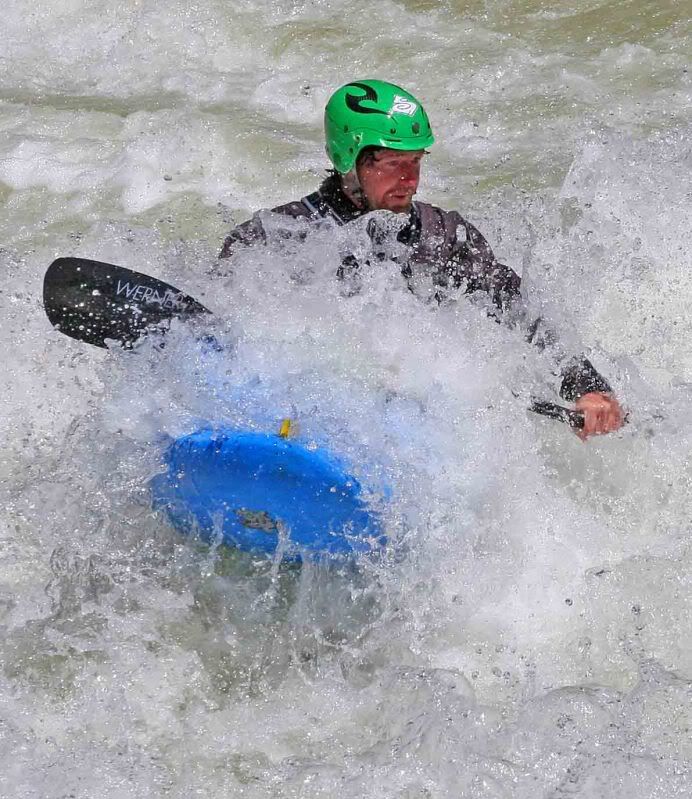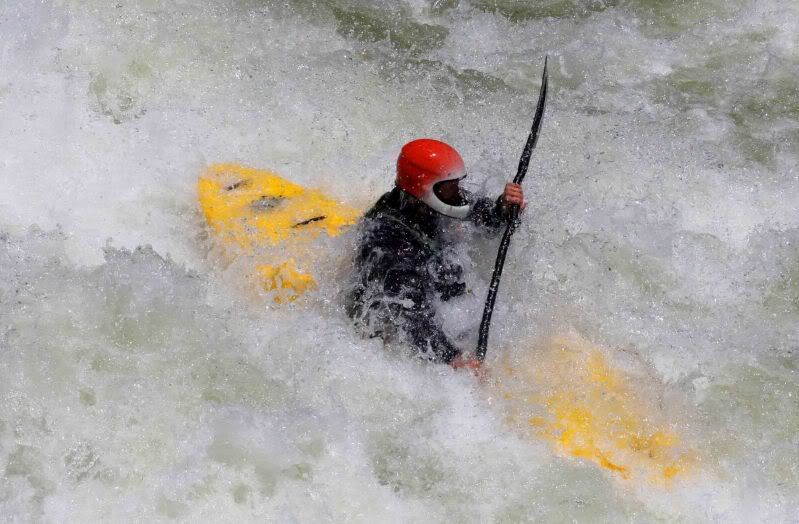 My son and I ran the Main Payette on the way down. It was running around 14k which is still pretty big.
I had gotten the willies and was almost sick to my stomach after looking at 17 miles of the NF on the way to Banks so was getting a little gripped.
Doesn't help that I'm 50+ bald, fat and haven't been out on the payette yet this year.
Me nija paddling to get around the hole.(this is "go left" for anybody who is interested, pretty washed out but still pretty big waves)
8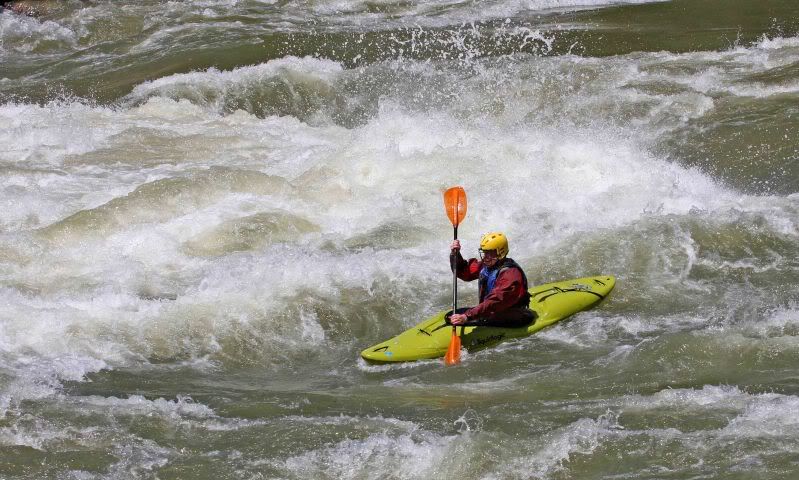 My son 18 year old son Jacob not quite so nervous---he tells me, never look at the hole till you are past it.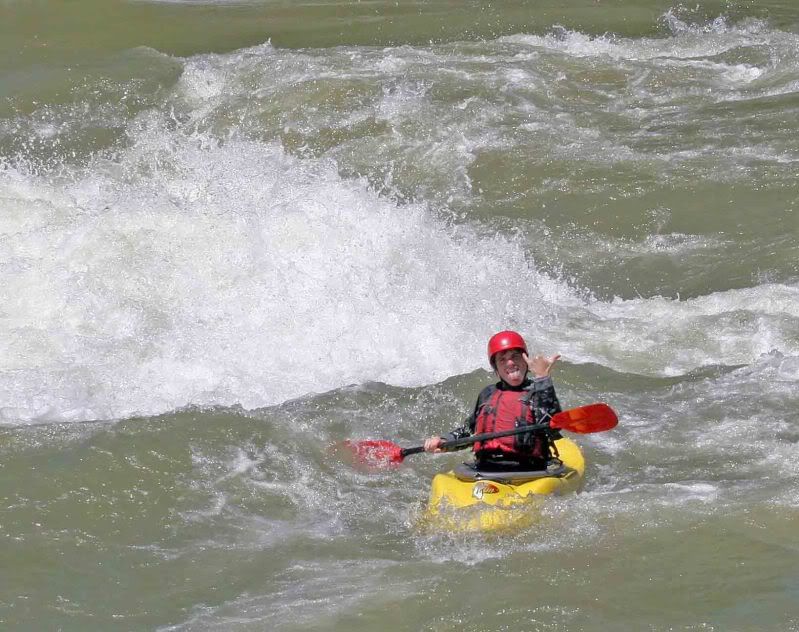 __________________